Karen Salicath Jamali Releases Beautiful Meditation and Piano Album, "Young Rain"
The accomplished New York City artist, Karen Salicath Jamali, released "Young Rain", a CD of meditative piano music containing sixteen new tracks, each composed and performed by the artist.
Karen Salicath Jamali is a professional artist for the last 30 years, living and working in New York City. It wasn't until an accident four years ago that caused a brain injury that Karen started to play music. Previously unable to play the piano, the brain injury amazingly opened up a new world for Karen, as she began to play beautiful and meditative music.
On June 9th she released "Young Rain", a collection of sixteen compositions totaling over an hour and twenty minutes. Tracks include: Stroll; Las Vigas de la Luna, Come Down, Young Rain, Singing Stars, Come Sweet May, On the Way, Pages from the Past, Little Memory, I Am Here, Deep Dream, In Corde Meo, Carmen, Casa del Sonata, Between the World, and New Year Meditation. Click on the links here to listen free on SoundCloud:
The songs could be used as meditation music, as they will put the listener into a relaxed state of consciousness. The accident that occurred four years ago caused Karen to have a near-death experience. After a long recovery, she began to hear music all of the time, and decided to record and play what she was experiencing. The result is a beautiful collection of piano music that is highly emotional, and yet still relaxing and enchanting. The accident has opened up a whole new world musically for the visual artist, who can now express herself visually as a sculptor, painter and photographer, but audibly also as a composer and pianist. To see a video of her artwork and music, visit the artist's channel here on YouTube.
As a visual artist, Karen has permanent work displayed in the Jamali Gallery in Soho, New York, as well as numerous galleries internationally. She has received many awards and honors for her artwork, including two Oscars in Art. Her emotional artworks provoke a connection with the viewer to reach a deeper understanding, while her music is also emotive and sublime.
"Young Rain" will take you on a relaxing and meditative journey with Karen, who has only been playing piano for a few years, but already composes beautiful music. After turning her injury into an incredibly positive and moving experience, Karen Salicath Jamali has created something special with "Young Rain".
To purchase "Young Rain" on Amazon, please click here.
Original article here: http://www.prweb.com/releases/2016/06/prweb13475513.htm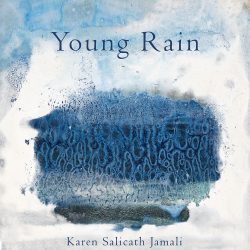 "Spend Quality Time with Intriguing Music by Karen Jamal on SoundCloud"
Press release from: Music Promotion Club
Music offers an eternal experience. It is a supreme way for relaxation and heals mind body and soul. The kind of music that is able to deliver such tranquility differs from person to person. However there are some extraordinary pieces of music that are loved by every music lovers. These epic compositions are always treasured regardless and are timeless classics. SoundCloud music gallery this season is focusing on the music gallery of a celebrated personality Karen Salicath Jamali whose melodious art pieces are steadily making it to the favorite list of global music enthusiasts. Artist Jamali's tracks are instrumental and are based on piano music. The beauty she unlocks with each key softens the pains, opens the heart and offers utmost peace. Experience a harmonic music journey with this gifted artist on SoundCloud.
Words fall short to define the achievements of Karen's craftsmanship. For all who takes interest in fine arts t is already familiar with Karen Salicath Jamali who is globally acclaimed for her paintings and sculpture. Karen Jamali is Danish born American with 30 years of experience in fine arts. She represents the Jamali Gallery in New York and owns a top notch position in the global arena of art and craft. Jamali has bagged two Oscars in art and she is known for evoking deep emotional insights through her art pieces. The musical journey of Jamali is unbelievable as never did she know that a closest death encounter would turn her into a pianist. Jamali is best known for her incredible album "Young Rain" that presents a series of melodious meditative music pieces.
Jamali's music compositions have intriguing healing components. Her tracks are enlightening and utterly mesmerizing. Some of her exemplary tracks are "Brave Eagle", "Blue Crystal", "Sunrise", "Light the Universe", "Spring Leaf", "Rainbow Angel" and a range of others available on SoundCloud.
To listen the songs of Karen Salicath Jamali, visit the given link:
soundcloud.com/salicath-2
This release was published on openPR – https://www.openpr.com/news/789651/Spend-Quality-Time-with-Intriguing-Music-by-Karen-Jamal-on-SoundCloud.html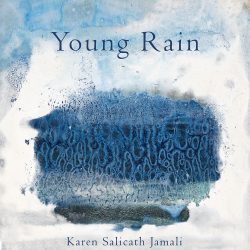 "Karen Salicath Jamali- Young Rain Album" Review, OddFuse London 
Even though this is meant to be an album review, I feel tempted to actually treat it like a scientific study and call this article "The Curious Case Of Karen Salicath Jamali".
It is indeed a truly remarkable story, one that ultimately leads into audible warmth and comfort in the recently released "Young Rain" album by Karen Salicath Jamali.
So many questions arise from it, but most importantly, it perhaps confirms a fundamental understanding held by many including me – that we are infinite beings with infinite knowledge and wisdom which is somehow locked and accessible within us.
Now, to get straight to the point. The wonderful and soothing piano arrangements that you hear throughout this spectacular album, weren't even in the picture up until a couple of years ago. When Karen experienced a near death accident and sustained a serious brain injury, but wait for it… this is where it gets weird – she was previously unable to play piano until the accident!
Now, how can one process this kind of information without being completely and utterly mesmerized? I believe people like Karen are very rare indeed and they surface as a direct manifestation of the universe to teach us something. Kind of like an avatar for the universal and infinite mind.
I know it's deep and some of you will probably find it hard to understand what I'm talking about so I'll just stick to art & music… To put it simply, Karen is unbelievably talented and special. "Young Rain" has intriguing healing properties that can take you on a magical journey of wonder and discovery. It is relaxing and it combines piano harmonies which remind us that everyday is a new chance to celebrate life.
Karen's talent aren't just limited to beautiful melodies and caring renditions – she's actually multi-talented. Having graduated from the Royal Danish Academy of Fine Art, School of Design in Copenhagen, Denmark in 1991, the Danish-born American, now based in New York, has been working as a painter, sculptor and photographer for the past 30 years. She's also been involved in over 100 solo and group exhibitions worldwide, including the famous Louvre Museum in Paris, Museum of Modern and Contemporary Art in Monreale, Italy, and the Kume Museum in Tokyo.
I mean… what more can you say to that? Slay girl… just slay!
Karen has to be the highlight of the year for me, hands down, the most charismatic artist I've reviewed this year. Her story makes the "Young Rain" album an exceptional piece as well, one that I probably won't forget and a story that I will tell everyone and anyone that I believe should hear -The day when I got to write about Karen Salicath Jamali.
You can stream it here: https://itunes.apple.com/us/album/young-rain/id1121488472
Original article can be found here: http://www.oddfuse.com/releases/karen-salicath-jamali-young-rain-album/#comment-50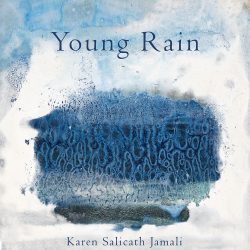 Audiosteez Magazine Wrote about my Album Angel Light:
Karen Salicath Jamali has to be one of the world's seven wonders. We are not completely sure about her discography but we believe "Angel Light" to be either her first or second album, but boy, is she good!! Not only is she incredible on the piano but she's also a a painter, sculptor and photographer? She might as well have been born a goddess. All jokes aside, Karen as been through extreme situations which moulded her into who she is today, but one in particular, has allowed for her music to be felt and experienced in such a manner that you most likely haven't seen or heard anything like it, other than in the movies that is. One of those rare cases most people struggle to understand or grasp: Karen never played the piano before, until 4 years ago a life threatening accident left her with brain injuries and in need of constant care. After a long recovery, she was suddenly drawn into the world of music and gained the unexpected gift of being able to play the piano – Something she couldn't do before the accident – She is the human embodiment of music and of the term "Everything happens for reason."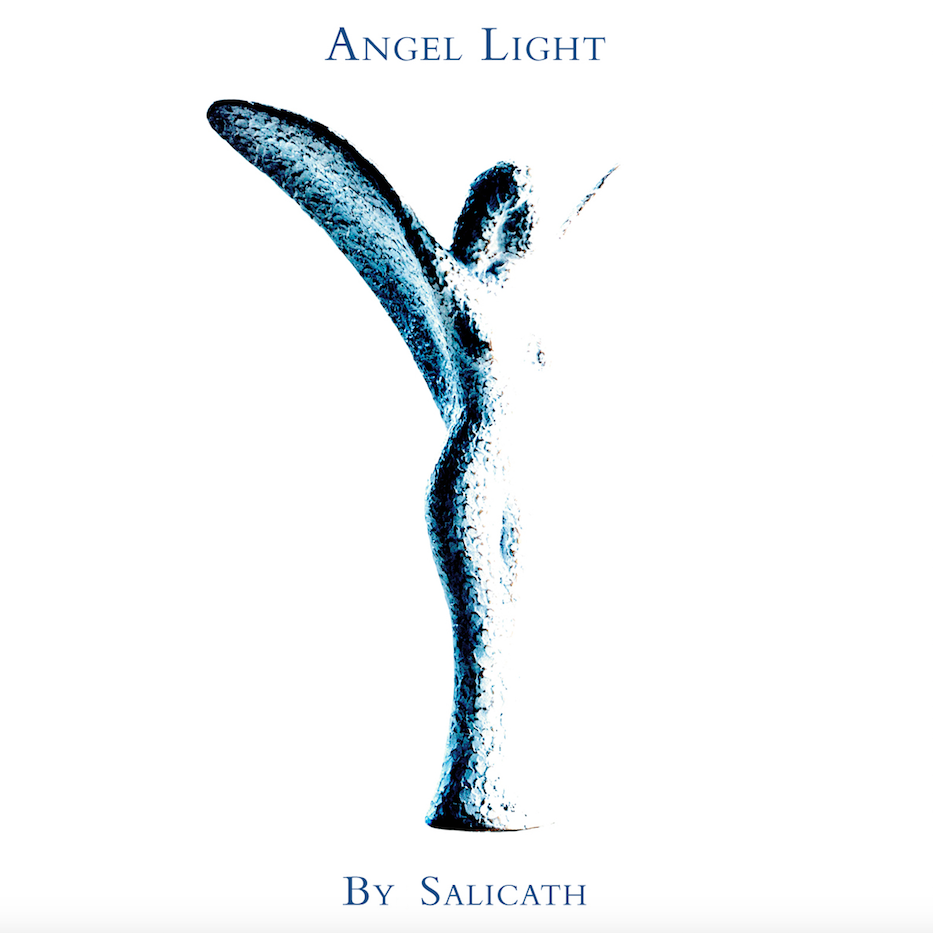 Her catalogue consists of 3 albums, two of them (including "Angel Light") were released in 2015 and her latest released only a few months ago. All of them are great musical pieces which are guaranteed to help you de-stress, relax and even daydream.
Emotionally charged, expansive and invigorating, Angel light is a short album with just seven songs but as they say, great things come in small packages!
Between Gaps Magazine wrote about my Album Singing Universe:
"Singing Universe" is the full length album from the visionary pianist and multi faceted artist Karen Salicath Jamali, who interestingly enough, has only been playing the piano for two years: It is comprised of 7 delightful piano compositions which together, make a beautiful and blissful work of art by the Danish born, New York based musician who has been involved in arts for over 30 years. If this is your first time listening to Karen, then perhaps there is something you should know. This isn't your everyday, ordinary, common artist. Karen represents something greater. She represents a universal masterwork that works subtly and penetrates all living things. Are you not catching our drift? It's understandable, so let us fill you in then…
Up until 4 years ago, Karen's talents mainly revolved around the fine arts, having graduated from the Royal Danish Academy of Fine Art, School of Design in Copenhagen, Denmark in 1991. She's mainly worked as a painter, sculptor and photographer, up to the point when she suffered a serious and life changing accident, where she suffered life altering brain injuries, and up until then, the artist couldn't play the piano whatsoever….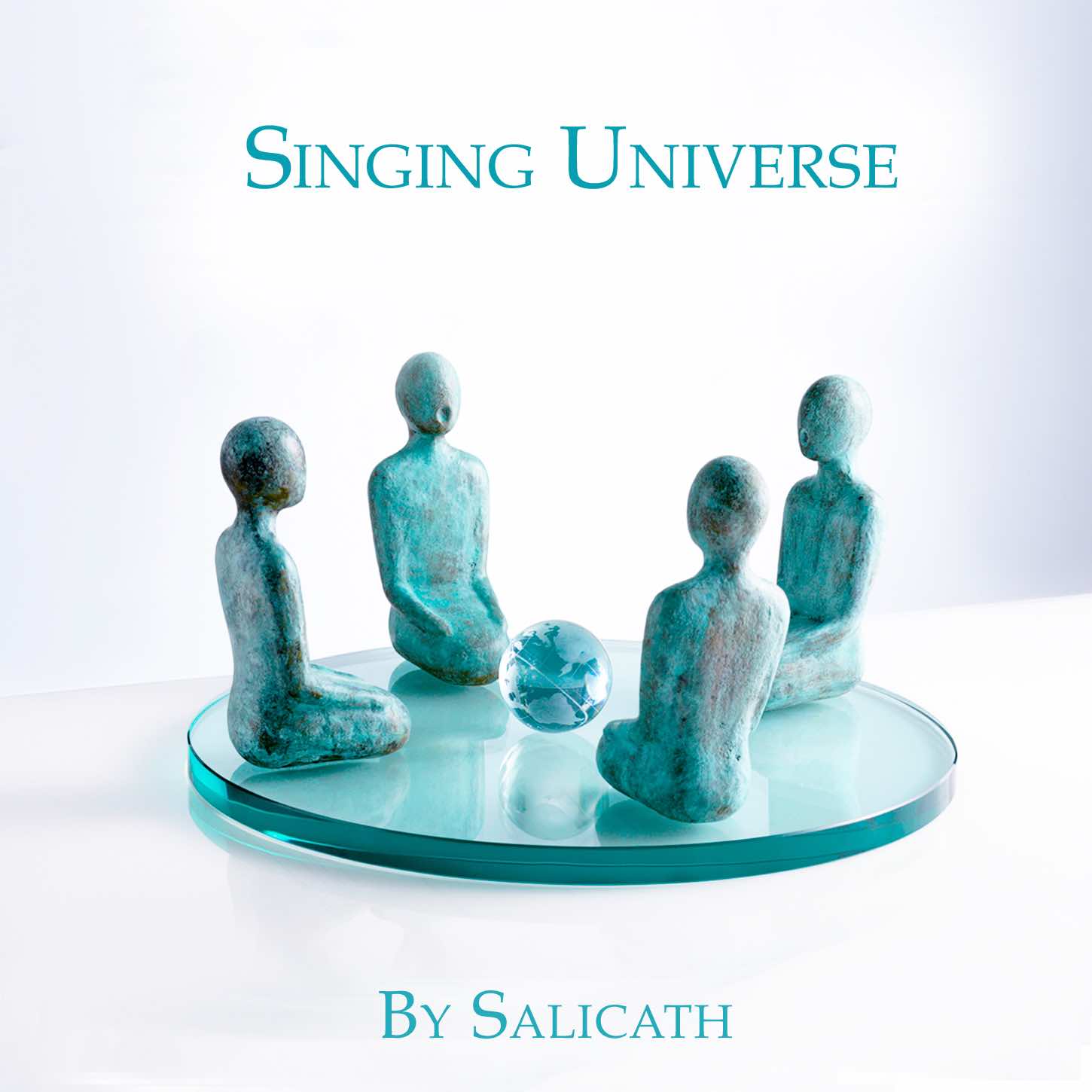 Following a long recovery, the artist began to see music and hear music everywhere and decided to translate her visions to a keyboard and this is what she's come up with. A scientific miracle, or perhaps, something greater than that, since she was previously an alien to piano compositions.
Her music is every bit as mysterious as her surreal story, which to be fair, is somewhat inconceivable. Tender piano notes lift and carry the spirit of melodic awesomeness, interpreted by this magical and inspiring lady as "Singing Universe" flows superbly and is majestic throughout.
It's the perfect listen for a gloomy day like this here in London, where it is cold, dark and raining. Karen's sound on this breathtaking album is nurturing and poetic. It is narrative and symphonic, unpredictable and effortless. It is grandiose and ethereal. It is all of the above.
It's not often that we come across artists like her, whose music transcends the need for validity and conceptualization. Albums like this should be cherished and celebrated. Therapeutic beyond measure, it brought us a sense of temporary understanding and connection to the universal configuration, all done through the sounds and music envisioned, then reciprocated by Karen's mind and fingers. Simply beautiful.
One of the few things we know about music is this – It sounds better when it comes form the heart.
Don't forget to show your support for Karen at https://itunes.apple.com/us/album/singing-universe/id1048379151
Original article can be found here: http://www.betweengaps.com/releases/karen-salicath-jamali-singing-universe-album/